OK, I have always
loved
headboards like these: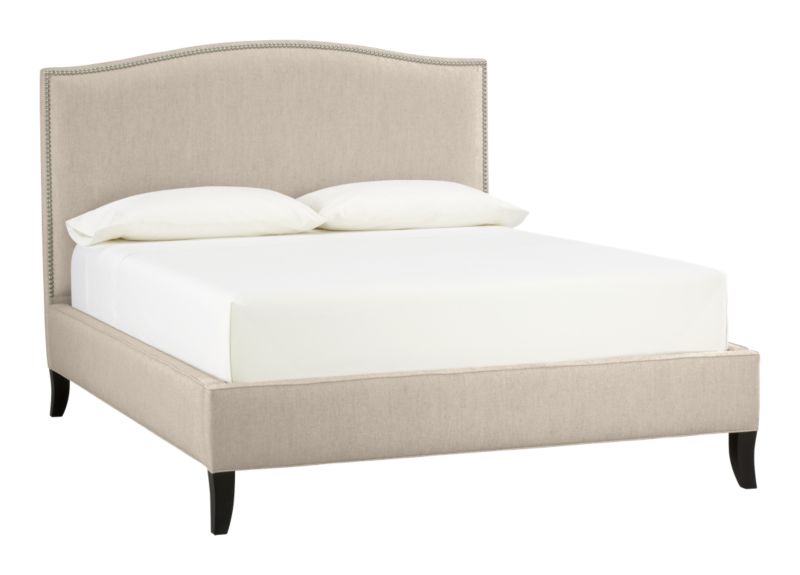 The shape and the classiness just warms my heart. These two models are from
Crate and Barrel
and
Pottery Barn
, respectively. (Maybe they'll give me a free one for referencing them?!No?!)
An.y.way. I was driving to the park and my hawk-like eyes saw a little nugget from heaven sitting in someone's driveway. With a FREE sign on it.
Yes, folks, it was this:
Please take a minute, one: to compose yourself, as I had to after doing a totally illegal u-turn without looking for traffic first. And second, to look past the cracked, white patent leather fabric studded with gleaming gold buttons. Oh friends, this is going to be a beaut when I am done with her!
And in perfect time for the need of another twin bed as the littlest is about to get the boot from her ever-comforting crib that she spends 70% of her life in! Check back soon!