K, I told you this one would be good....
Birdcage necklace with total BLING!! Seriously, it's adorable
It's long, not sure how long. I could measure it, but that would take too much time, huh? It hits right around the boob area! Sounds like an official measurement to me.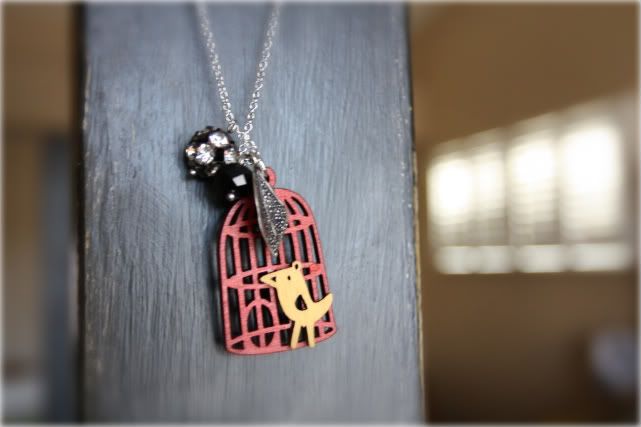 Want it?! Just leave a comment with your name and email address!! Simple.